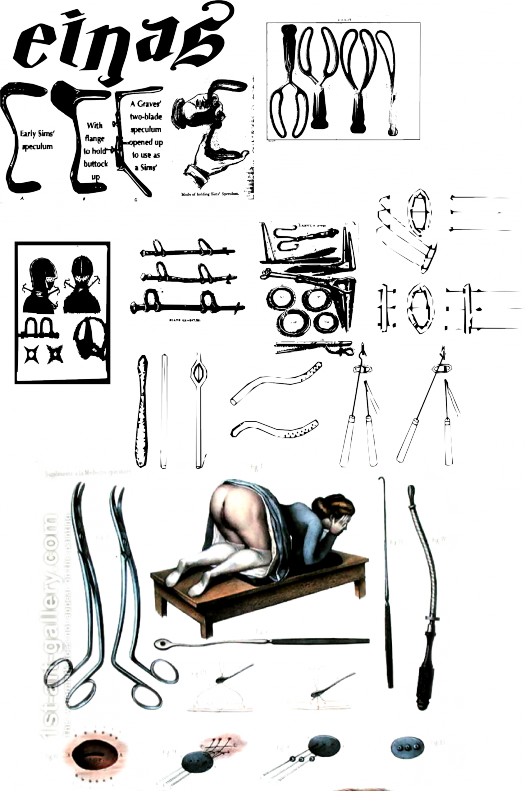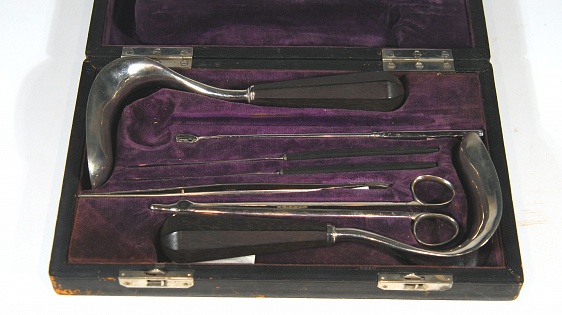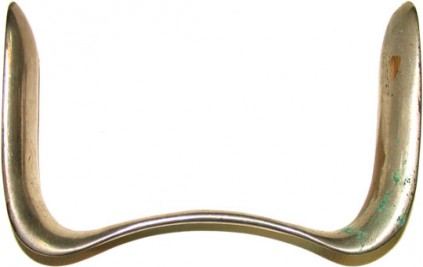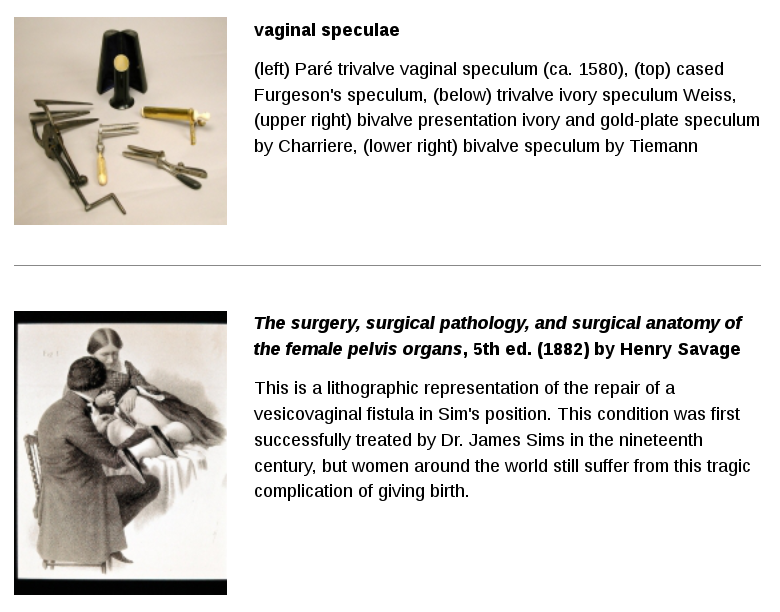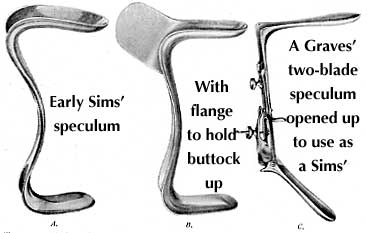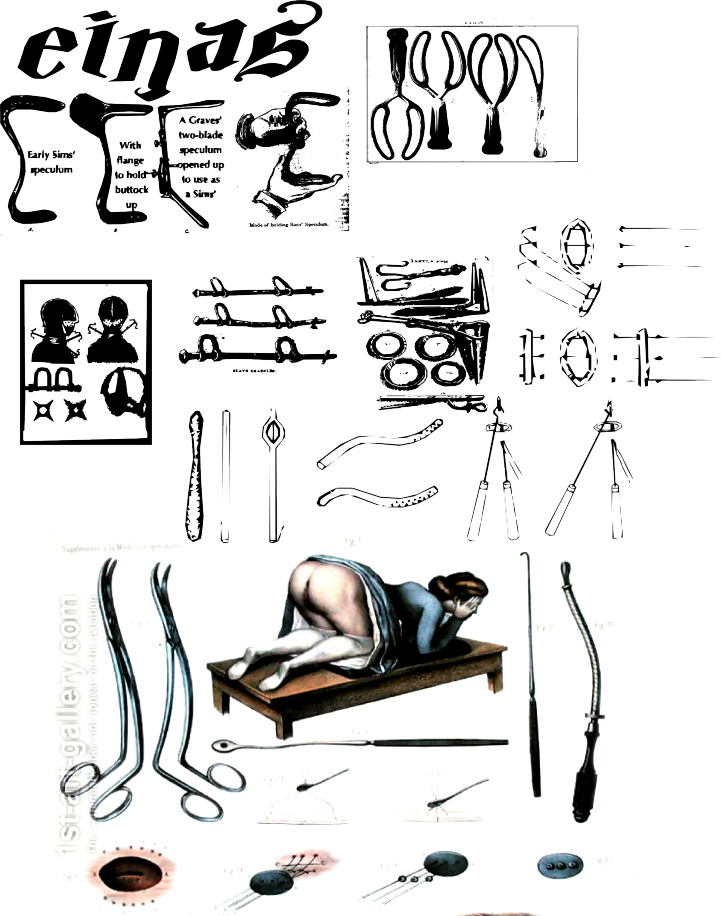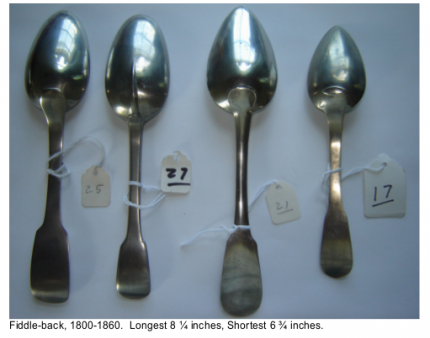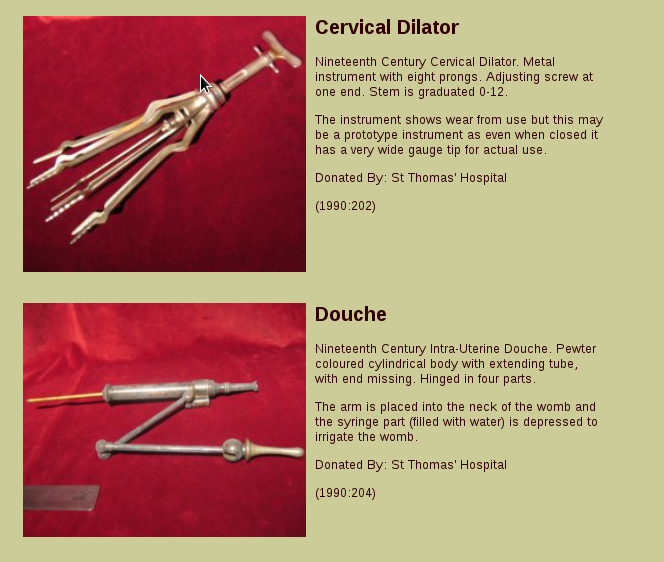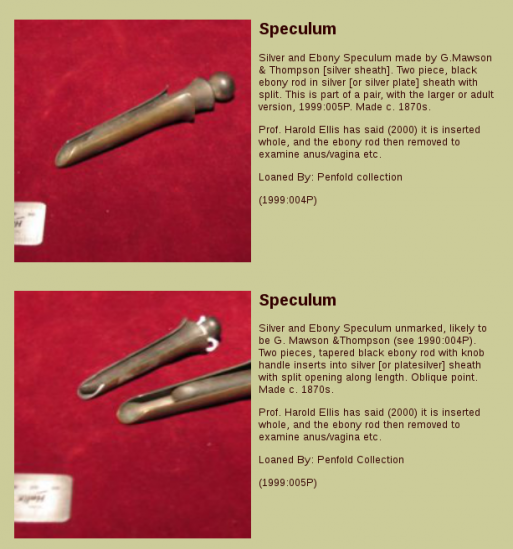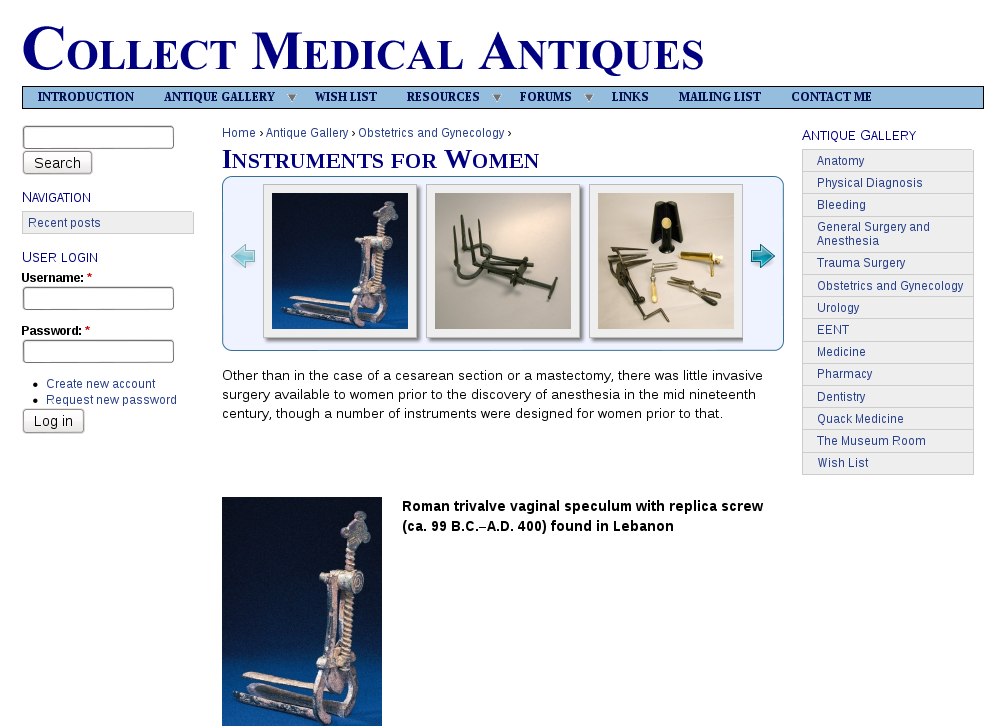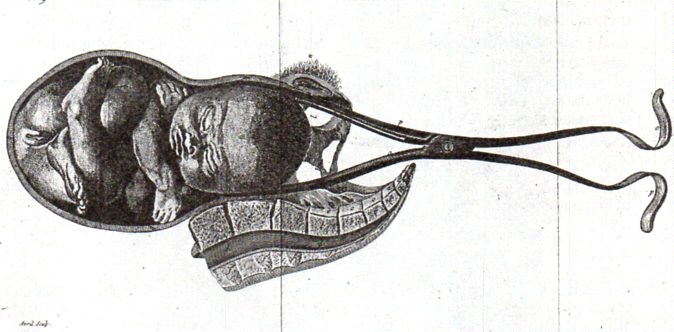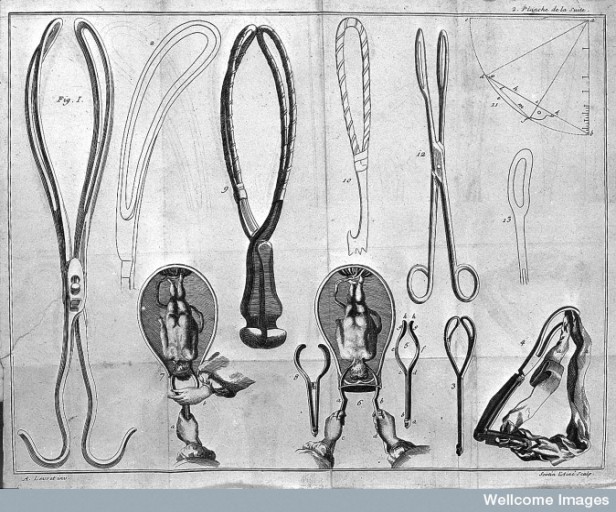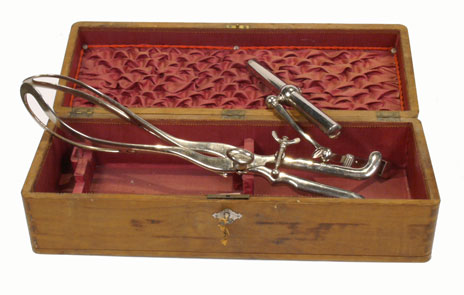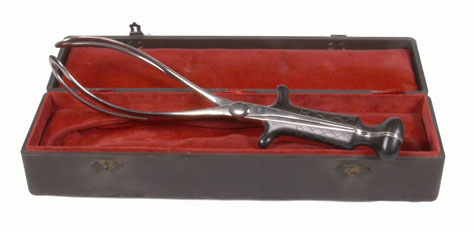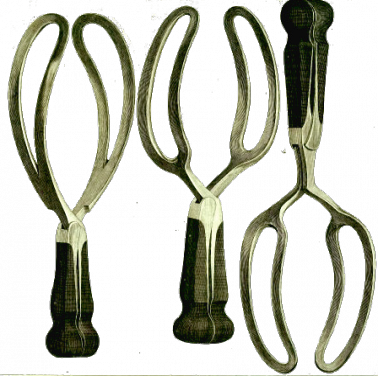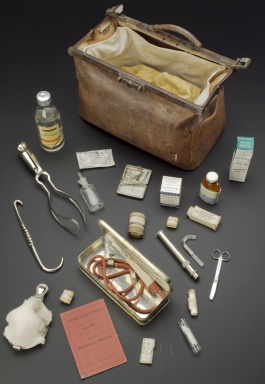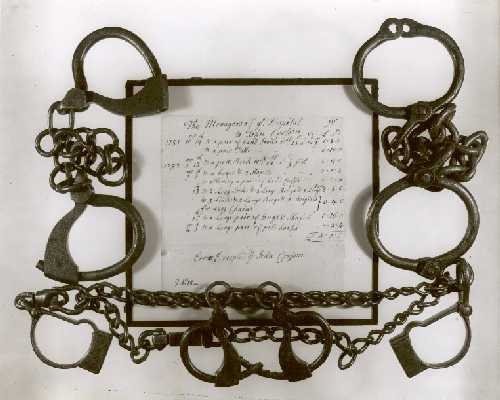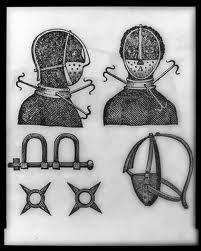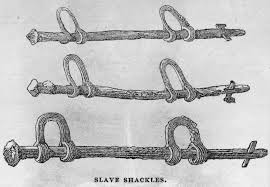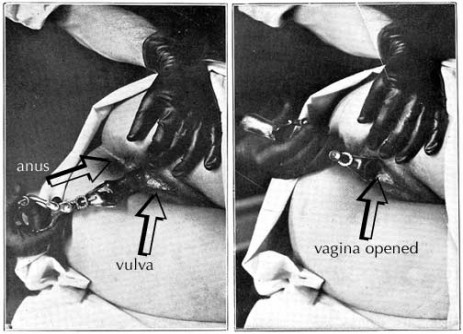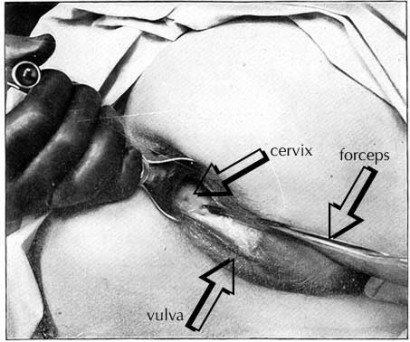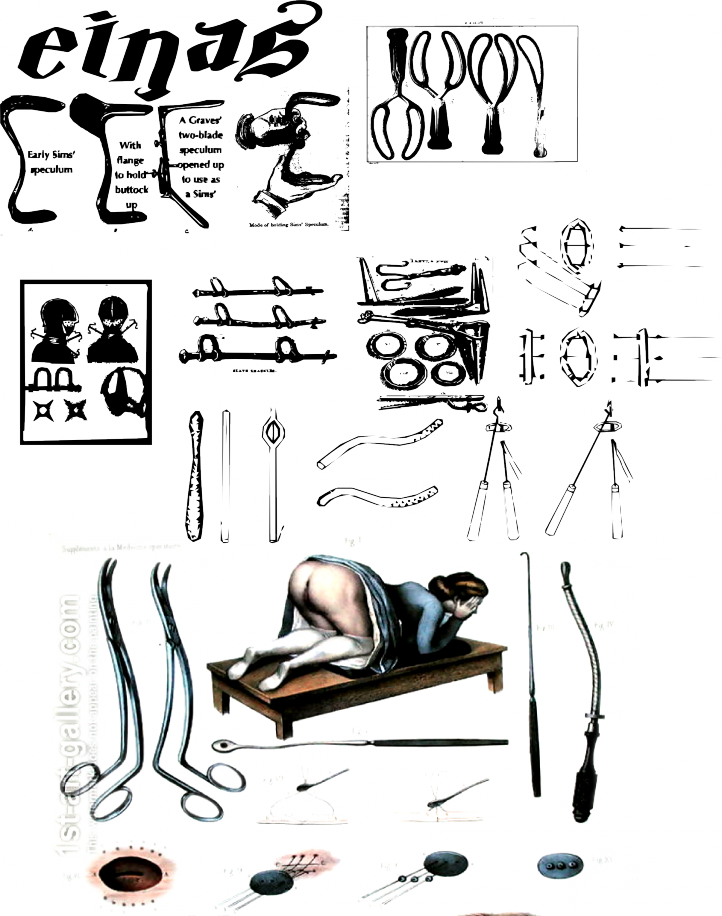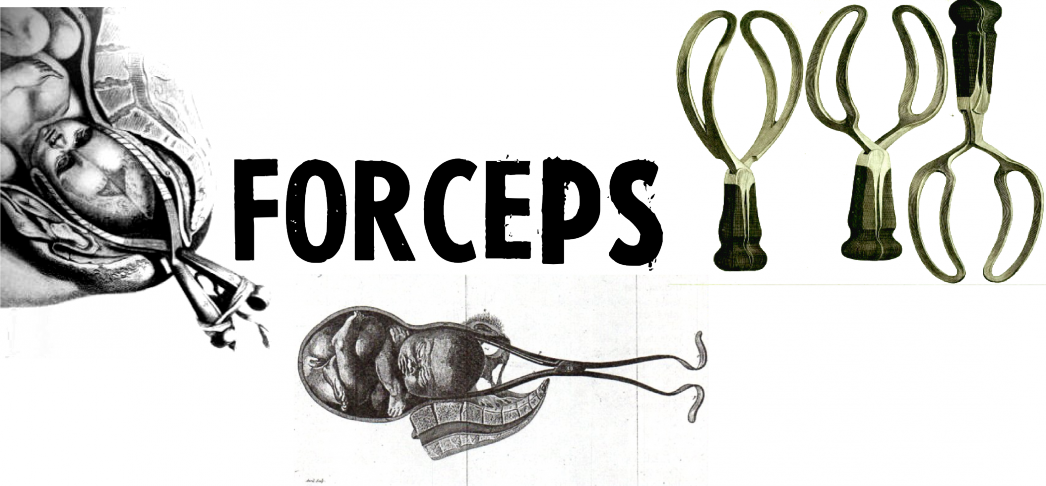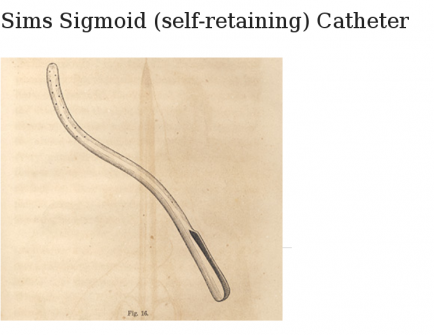 Dilatador uterino de Sims
Y otras tecnologías de la época
Category: Obstetrics and Gynecology
Estimated Date: 1890
Name: Sims Vesico-Vaginal Fistula Set
Manufacturer: Hart?

Description: 11x6.75x2" leatherette covered black box containing 2 8" wooden handled (ebony) vaginal specula. Two sims scalpels 8" each with ebony handle, 8" sims needle forceps, one missing, package of Hagedorns needles, Sims pulley or fork, nickle plated (replacement)? other pieces steel, 8" simple forceps which has the mnfr, may be replacement.